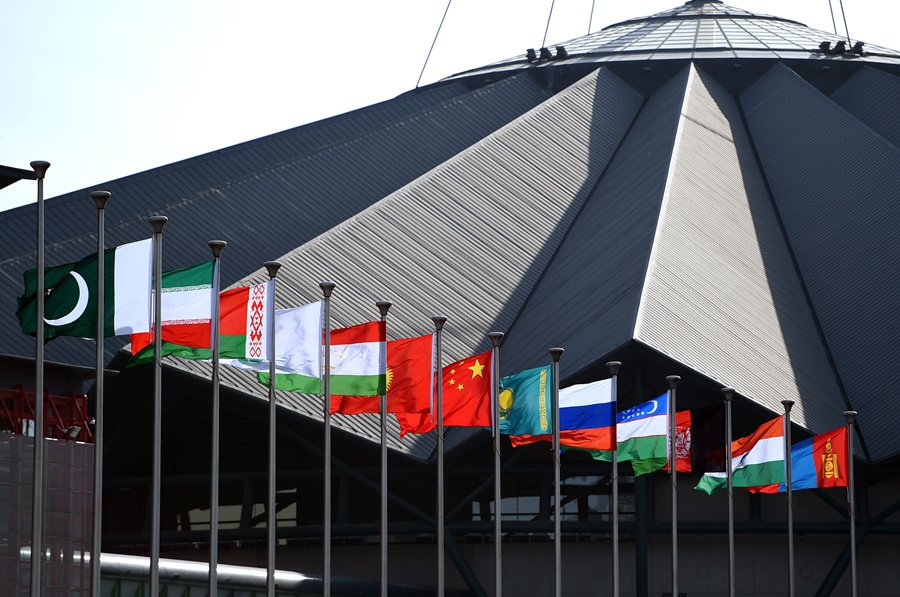 Islamabad, Pakistan: Prime Minister of Pakistan Shahid Khaqan Abbasi will attend 16th Meeting of the Council of the Heads of Government of the Shanghai Cooperation Organization (SCO) being held in the Russian City of Sochi from November 30 to December 01, 2017.
According to Dispatch News Desk (DND) News Agency, the Russian Prime Minister Dmitry Medvedev had invited his Pakistani Counterpart to attend the SCO Heads of Government meeting, said a press release issued by the Foreign Office in Islamabad on Wednesday.
This is the first SCO Heads of Government meeting that Pakistan will participate in after assumption of full membership in June this year.
The meeting is mandated to focus on the strategy, prospects and priorities for SCO's developmental cooperation.
SCO now comprises eight Member States including Pakistan, China, Russia, India, Kazakhstan, Kyrgyzstan, Tajikistan and Uzbekistan. It has four observer states: Iran, Afghanistan, Belarus and Mongolia and six dialogue partners: Armenia, Azerbaijan, Cambodia, Nepal, Sri Lanka and Turkey.
SCO objectives include building mutual trust, equality, respect for cultural diversity and good-neighborly relations. It aims to promote effective cooperation in the areas of political, security, trade, economy and social sectors. SCO Regional Anti-Terrorist Structure (RATS) contributes towards regional peace, security and stability.
Prime Minister Shahid Khaqan Abbasi will participate in the SCO Retreat being hosted by the Russian prime minister with his other SCO Counterparts. The Retreat will be followed by a Plenary Session of the Council of Heads of Government where the prime minister will deliver a statement.
At the plenary, Shahid Khaqan Abbasi will outline Pakistan's commitment to SCO's objectives including fighting terrorism and extremism and its sincere interest in regional peace, stability and development.
Meanwhile, SCO Secretary-General Rashid Alimov said that it will be the second major event of SCO in 2017 as SCO annual Summit was held in Astana between 7 – 10 June, where a historic decision was made to expand the organization. India and Pakistan became full member of SCO during Astana Summit.
"We are preparing to hold the meeting in G8 format in Sochi. The meeting in the new format will give dynamics to the regional cooperation of the SCO members and will give a new impetus to wide regional cooperation. The agenda of the meeting in Sochi will be fully formed at a meeting of the Council of National Coordinators of the SCO member states, which will be held on November 25 this year. SCO has become one of the most important bloc promoting trade, economic development, social and humanitarian uplift in the world", said Rashid Alimov.