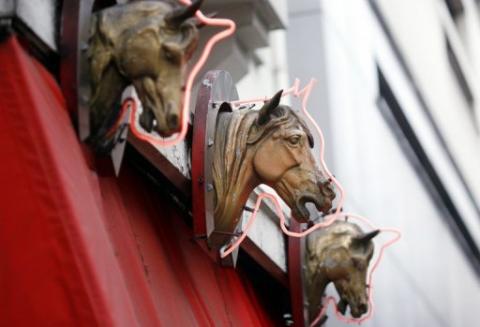 Paris: The scandal of horsemeat supply in Europe is becoming more grave as France announced that horsemeat containing a drug potentially harmful to humans has probably entered the food chain.
Several horse carcasses containing the drug Phenylbutazone have probably ended up being eaten by consumers, a French agriculture ministry spokesman informed media.
Phenylbutazone is an anti-inflammatory treatment for horses which is potentially harmful to humans and so is banned for consumption.
Britain alerted Paris that six tainted carcasses had been exported to France in January, but by that time the meat had already been processed.